It's an institution in Florenville. "Le Relais" was created in 1957 by Robert Gilson and his wife Simone. At times it was called "Le Relais Saphir", after the name of the brand of beer that used to be served there. It was famous for its quality - particularly that of its steak and chips with salad - and for the excellent ambience.
Thirty years later, it was the turn of their daughter Pascale and her husband Marc Munaut to take over the restaurant, and to open up the menu to include a wider range of dishes. The name became "Le Relais simplement bon". Over the years, still in line with the spirit of the place that was dear to its founders' hearts, the "youngsters" have opened up the restaurant's offer even further, adding Italian specialities, pasta dishes, pizzas, and salads to the classic French gastronomic menu on which the restaurant's reputation was based.
And that was how it expanded, acquiring and moving into premises next door, and adopting the name "Le Relais des Oliviers". It's a very pleasant place, with excellent service provided by an attentive, dynamic team. And you won't be disappointed by the food - we're in the country here, so the choice of produce available is wonderful !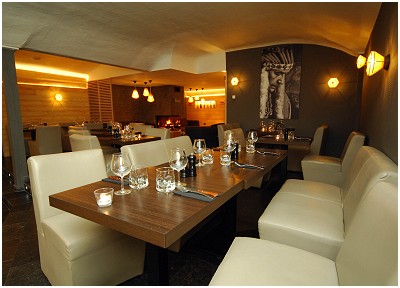 Restaurant - Pizzeria
E-mail : le-relais-des-oliviers@outlook.com
Web site : www.relaisdesoliviers.be
Open Tuesday to Sunday
Closed on Mondays
Suggestions
Vegetarian dishes
Dishes for children
Terrace
Air conditioned
Visa, Mastercard, Maestro, Bancontact, chèques repas
Dogs allowed